Can You Keep a Dead Tooth?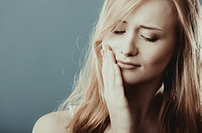 A dead tooth is that which doesn't have blood flowing in it. There are several terms used for a dead tooth including "necrotic pulp" or "non-vital tooth." Once a tooth is dead, it is just a matter of time before it falls out. Therefore, it is a good idea to fix the dead tooth before that happens.

Untreated dead teeth can cause damage to other teeth and the jawbone, something that can be very dangerous. Depending on the extent of the damage, the dead tooth can fall out in days, weeks, months, or years. However, you shouldn't wait for the dead tooth to fall out, book an appointment with us for treatment. Keeping a dead tooth can cause significant damage to your dental health.


Dangers of Keeping a Dead Tooth

Keeping a dead or dying tooth in your mouth can cause further complications, especially if the infection spreads. Besides, you can experience bad breath and a marred appearance of your teeth. A dead tooth is generally very visible, and if it happens to be among your front teeth, it can affect your smile. Given that dead teeth mostly turn black, it makes it very uncomfortable for you to talk or smile in public. Furthermore, you will also have bad breath that makes things worse.

Therefore, we recommend that you get the dead tooth treated immediately before things get out of hand. We commonly use root canal procedures to fix such teeth. This is a simple painless procedure that will help restore your dead tooth. The reason why we advise that you should visit our offices immediately you notice a dead tooth is that taking too long to fix it can make it untreatable. When a dead tooth is damaged beyond repair, we will have no other option but to have it extracted. Contact our offices for more information on the dangers of keeping a dead tooth.