Inlays & Onlays

Irvine, CA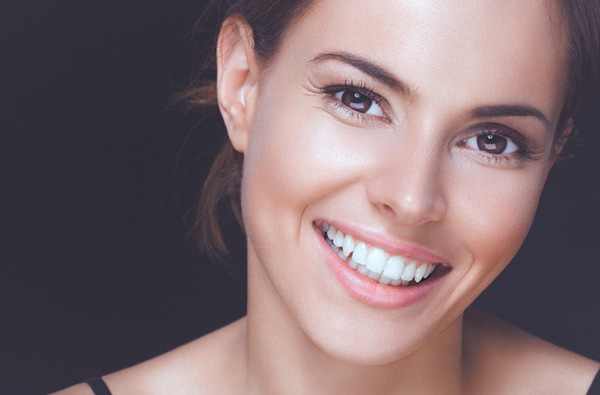 At Irvine Dentistry, dental inlays and onlays are offered to patients for restoring typical tooth structure after damage or decay. Dental inlays and onlays are also referred to as indirect fillings since unlike a standard filling, which is done in our clinic, both are fabricated in a laboratory and cemented to the tooth/teeth surface during a second visit. Moreover, unlike standard tooth fillings, dental inlays and onlays do not deteriorate the tooth structure; in fact, they actually strengthen it. Once we are done with the procedure, the tooth can withstand more biting or chewing force.

Dental inlays and onlays are used instead of fillings to replace a small amount of tooth structure loss due to damage or decay. An indirect filling is considered an "onlay" when it covers one or more cusps of a back tooth (molar or premolar). It is an "inlay" if it fits within these cusps. Either way, the procedure for placing onlay or inlay is the same.


How Are Dental Inlays & Onlays Done?

Patients taking treatment from us usually have to take two appointments to complete the dental inlays and onlays procedure. It takes at least a week for the inlays and onlays to be finally cemented to the decayed or damaged area of the tooth.

Both inlays and onlays are implemented using very similar procedures. During the first appointment, we begin the procedure by numbing the area to be treated using a local anesthetic. Next, using a drill, damage or decay is removed. This helps in preparing the tooth surface for the onlay or inlay. Meanwhile, we will put a temporary filling or cover over your damaged tooth to safeguard it until your next appointment. During the next meeting, we will remove the temporary filling and place the onlay or inlay over the tooth and bond it using a strong resin adhesive.


Benefits of Dental Inlays & Onlays

For starters, dental inlays and onlays are durable since they are composed of tough, hard-wearing materials that can last up to three decades. Moreover, dental inlays and onlays help to strengthen teeth, unlike standard fillings that reduce the strength of the teeth. Lastly, dental inlays and onlays extend the life of your teeth, preventing the need for more dental treatment in the future.

We recommend our patients opt for dental inlays and onlays when their old fillings need to be replaced or removed. A dental onlay extends over the cusps (top edges of teeth) of the treated tooth, whereas a dental inlay fits inside the cusp tips.

During the treatment, we will remove past dental fillings and take a mold of the tooth to be treated. The impression is then sent to the laboratory where the new onlay or inlay is fabricated from this impression in composite resin, gold, or porcelain material. The dental onlay or inlay is cemented into place at the next appointment. We ensure that the dental inlays and onlays blend successfully with the treated tooth so that the patients can attain a natural, uniform appearance.


Schedule Your Appointment

For more details about dental inlays and onlays, call our experienced professionals here at Irvine Dentistry at (949) 656-2933 now. We will be delighted to help you find the right dental restoration solution for your oral problems.