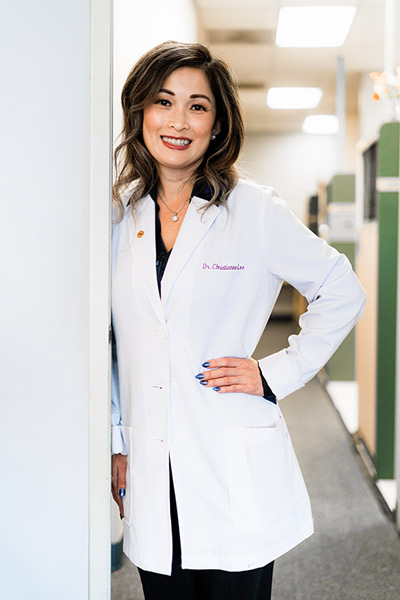 Dr. Lee is a Southern California native who really enjoys the energy and diversity California brings. Many people come here with full ambition which pushes everyone to new heights. With a determined heart, she graduated from USC with a degree in Dental Hygiene. She then went on to attend the University of the Pacific's Dental Program for her Doctorate.

Dr. Lee has spent time developing not only her skills but also the skills of the next generation of Dentists. She has spent time as a clinical instructor at her alma mater, the University of Southern California School of Dentistry.

She loves helping everyone she meets, both in her office and outside of it. She is also an avid animal lover and is a Doggie Mom to her little Shih Tzu Pepper whom she rescued.

Dr. Lee is a friendly and kind individual that you will enjoy getting to know.