Cleanings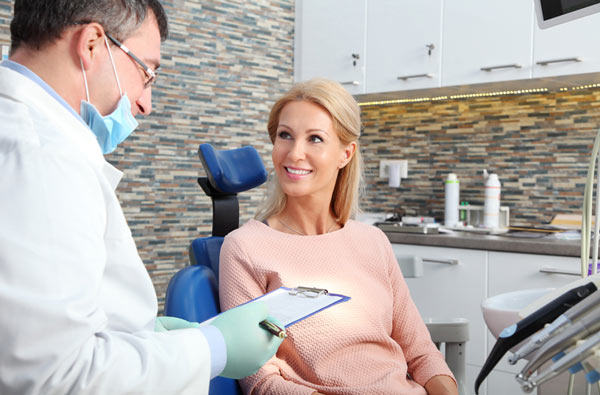 The folks at Irvine Dentistry are now offering professional teeth cleaning for all patients. A healthy and beautiful smile can have positive implications for your confidence and self-esteem. Although there are so many cosmetic dentistry procedures out there, tooth cleaning is always seen as perhaps the most basic one. It is also one of the most important ways you can explore to maintain a healthy and beautiful smile.

Teeth are naturally supposed to be white. However, due to diet and other habits such as smoking, it's not uncommon to develop discoloration. Cleaning is designed to get rid of this discoloration by removing the plaque and tartar that causes it. Generally, it is advisable to have your teeth cleaned at least once every six months. A visit to our dental office should take care of this. A standard cleaning session should not take more than 30 minutes.


What Happens During Teeth Cleaning?

Tooth cleaning is performed by a dental hygienist. Before the procedure begins, a comprehensive checkup will be done. The exam often looks carefully around your teeth to see whether there are any signs of gingivitis and other possible oral health issues. If nothing is detected, the cleaning will proceed as planned. However, in cases where issues with oral health are detected, one of our dentists will be called in to assess the situation and decide whether the procedure should go on or not.

Teeth cleaning involves the removal of plaque and tartar from teeth. A special device called a scaler is used to do this around the gumline. As soon as your teeth are plaque and tartar free, the dental hygienist will proceed to brush them with a high-powered electric brush. The brush is designed to give your mouth a deep clean and remove any tartar that many have been left behind from the previous step.

We do not use any special type of toothpaste in power brushing. Once the brushing is done the hygienists will now floss your teeth. This helps to get rid of the excess toothpaste that may have been left after the deep cleaning. It also gives the dental hygienist a chance to reexamine your gums once more for any issues. The last step is to rinse the mouth with lots of water and you are done.


What to Expect During Teeth Cleaning

There are a few things you should expect during teeth cleaning. First, the scaler used to remove the tartar tends to make a scraping sound. There is no need to worry; this is normal. In addition to this, the high power brush used to clean your tooth may also make an annoying grinding noise as well. There is nothing wrong with that either. Generally, you may feel some discomfort on your gums, but this goes away after the session.


Schedule Your Appointment

In case you want to clean up your teeth for a healthy and beautiful smile, we are happy to help. Just get in touch with our team at Irvine Dentistry at (949) 656-2933 for more information on appointments.